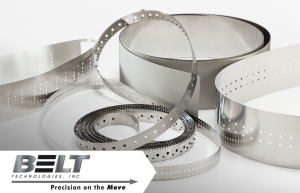 Did you know that, for every $1.00 spent in manufacturing, another $2.74 is added to the economy?1 Or that for every one worker in manufacturing, five more are hired elsewhere? 1 If you ask us, these are compelling enough reasons to do business with American companies, but we're here to offer even more. If you've been here before, you may already know that we hail from the Bay State, and all of our products are produced in America. Throughout this blog, we'll discuss why American made matters and share a bit more about our company.
Ethics
Manufacturing facilities in the United States are highly regulated to ensure worker safety, compliance with labor laws and the issuance of fair wages. We are happy to report that the majority of our workforce has grown with us, with 25% working for us for 20 years or more.  We are also a diverse team, with women and minorities representing 44% of our U.S. workforce. We'd like to believe that it's our company culture and offerings that contribute to this longevity. If you're interested in joining our team, available positions are posted here.
Quality
American manufacturers take pride in producing high-quality, durable products made from  the finest raw materials and produced by skilled craftsmen overseen by experienced engineers and manufacturing managers. We are no exception. All of our metal belts undergo stringent quality inspections, and our results are precise: we are able to fabricate metal belts with a station-to-station pitch accuracy of ±0.0005".
Sustainability
We are conscious of our company's environmental impact, and for that reason, we source materials locally whenever possible, and employ a company recycling program. And, unlike alternative belts like neoprene or fabric, metal is naturally occurring and able to be recycled, making our products a more sustainable option.
Pride
Belt Technologies is proud to be an American manufacturer of metal belts, timing belts, metal drive tapes and custom metal belt conveyor systems. When you do business with our company, we hope you'll take pride in your decision to partner with us.
1 – National Association of Manufacturers (NAM) calculations using 2018 IMPLAN data