Belt Technologies, Inc. designs and manufactures custom stainless steel drive tapes for linear motion drives. We produce our metal drive tapes from the same high-quality stainless steel we use to produce our endless metal belts. Both pieces of equipment are frequently used in design applications where accurate, reliable motion profiles are required; they are ideal for linear drive motion control systems.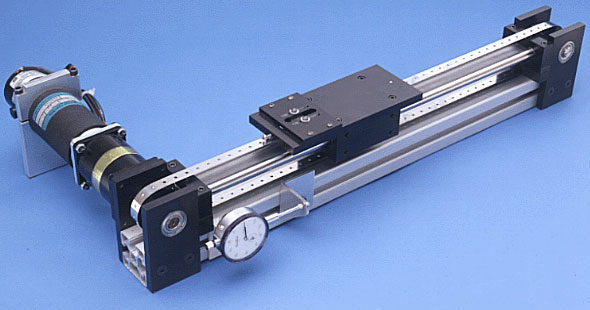 Achieve Precise and Repeatable Linear Motion Profiles
Linear drives are used in motion control systems for a variety of positioning and indexing applications. Automated linear drive assemblies are found in multiple industries to perform tasks such as spraying, loading, measuring, packaging, material handling, indexing, 3D printing, and much more.
Thanks to the unique properties of stainless steel, metal drive tapes by Belt Technologies are virtually non-stretchable, do not generate particulates, and require no lubrication. They facilitate linear motion systems with capabilities such as:
Rapid acceleration

Positional accuracy

Smooth and precise motion control

Extended operational lifespan

Lower inertia to more easily downsize motion control systems
Stainless steel drive tapes are able to provide accurate and repeatable motion profiles with a high degree of precision. They virtually eliminate detrimental factors such as chordal vibration, motion loss, and backlash that often result in inaccurate positioning. Because metal drive tapes are virtually non-stretchable and have a high strength-to-weight ratio, they are able to provide the same precision positioning for their full operating lifespan.
Customized for Your Specific Linear Drive Application
Drive tapes can be fully customized to fit your design specifications. They are usually produced with specialized end attachments for strong connective terminations. We can also add perforations to further increase positional accuracy. Belt Technologies engineers have the ability to design and produce stainless steel drive tapes—of any dimension—with a variety of custom features such as specialized end tabs, locating pins, attachment anchors, and custom perforations to suit the needs of your unique application.
To find out more about how stainless steel drive tapes can help with your linear motion drive assembly, contact the experts today.