Stainless Steel for Linear Motion Drives
Improve Conveyors and Linear Actuators
Automated linear motion drives are found across industries and perform such tasks such as spraying, loading, measuring, packaging, material handling, indexing, printing and more.
Our PureSteel® stainless steel drive tapes significantly eliminate chordal vibration, motion loss and backlash that often result in inaccurate positioning. Because they are virtually non-stretchable and have a high strength-to-weight ratio, metal drive tapes provide the same precise positioning for their full operating lifespan.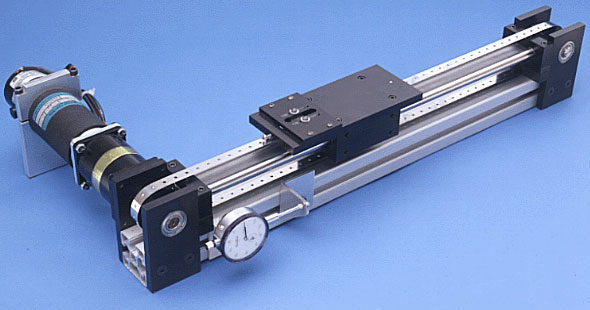 The unique properties of stainless steel metal drive tapes by Belt Technologies help to achieve precise and repeatable linear motion profiles on conveyor systems and linear actuators and provide:
Extended operational lifespan
Lower inertia to more easily downsize motion control systems
Positional accuracy
Rapid acceleration
Smooth and precise motion control
Customized for Your Application
We can customize drive tapes with specialized end attachments for strong connective terminations to fit your design specifications. We can also add perforations to further increase positional accuracy. To find out more about how PureSteel® stainless steel drive tapes can help with your linear motion drive assembly, contact our experts today.