Vertical Conveyors
Steel Belt with Attachment Integration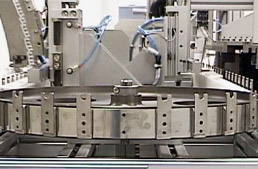 A vertical conveyor is essentially a horizontal conveyor that has been turned on its side to position the conventional belt surface vertically. Perforation patterns and keyholes may be combined with custom belts and nest attachments to hang or carry products through an automated process. Belt Technologies can engineer and manufacture PureSteel®stainless steel belts to your specific applications, and assemble a full custom vertical conveyor system to meet them.
Benefits of Vertical Conveyor Belts
Vertical conveyors are used in automation applications to transport products with a minimal footprint, increasing efficiency of production lines.  Their benefits include the following:
Product touch points are decreased.
Surfaces are less likely to accumulate debris.
They are easy to clean.
They are resistant to bacterial adhesion.
Processes can be perforated on both sides of the conveyor simultaneously.
Vertical Conveyor Belt Applications
Applications of vertical conveyors include:
Medical device production and processing
Plating and coating products
Material lift (Raising and lowering products)
Creatively transporting uniquely shaped products
Benefits of Stainless Steel Belt Vertical Conveyor Systems
In addition to the opportunities offered by vertical belt positioning, benefits of PureSteel®stainless steel conveyor belts include:
No need for lubricants
Customizable with a wide variety of attachments and perforations
High resistance to chemical corrosion
High resistance to high or low temperatures
Surface coatings and treatments to optimize product handling
Eliminates outgassing, and will not generate dust, debris or particulate matter
Engineering Your Vertical Conveyor System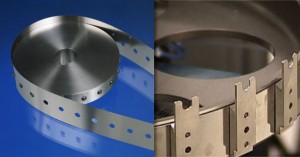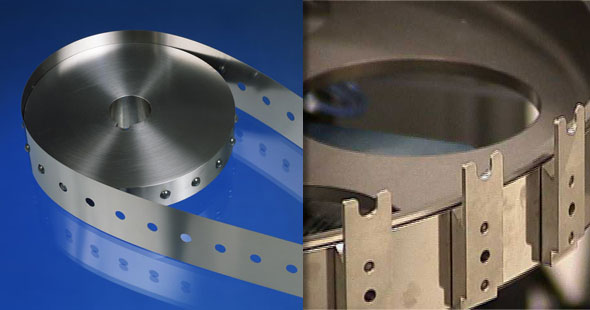 Building a vertical conveyor requires effective problem-solving skills and an innovative approach to engineering a solution. Belt tracking and indexing is a primary concern with vertical systems and special attention must be paid to the relationship between the belt and its pulleys to guarantee the belt will not slip during normal operation. Our engineers have successfully developed methods to ensure belt alignment for vertical conveyor systems and are prepared to assist with this important design element for your application.
We specialize in helping companies build and customize stainless steel conveyors. Our engineers have the knowledge and experience to effectively work with your design team to optimize your PureSteel®conveyor system and ensure you achieve the maximum lifespan and product throughput for your equipment. Contact Belt Technologies today to speak with one of our engineers about your specific system application.
To learn more about vertical conveyor systems, contact us today.