Metal Belts for Specialty Packaging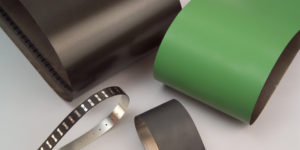 Maximize Product Throughput
Custom metal belts, drive tapes, timing belts and conveyor belts meet the unique needs of most any packaging application and in tandem with the following specialty packaging equipment:
Accumulators
Cardboard Packers
Heat Sealers
Film Wrappers
Conveyors
Whether your packaging equipment is intended for the food processing industry, medical manufacturing applications or cosmetics manufacturing, we understand that maintaining health and safety standards is of paramount importance. Our PureSteel® stainless steel belts provide a clean, safe and sanitary surface for all forms of specialty packaging applications, and can easily be configured for efficient clean-in-place methods including chemical sprays, hot pressure washing or steam pressure.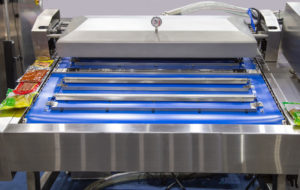 Medical & Pharmaceutical Packaging
We are experienced in producing specialty packaging equipment for use in the medical and pharmaceutical industries for applications such as processing diabetes home test kits and manufacturing blister packs for pills and tablets. Learn how our products can also help in clean room environments.
Food Packaging
The durability and accuracy of PureSteel® stainless steel belts make them ideal for a wide range of food packaging applications, most notably heat sealers used to seal plastic and paper bags. Learn more about how our products can withstand high temperatures or how they can be customized with coatings & textures or with perforations to meet your needs.
Have Questions?
If you still have questions, we'd be happy to answer them for you. Contact us today.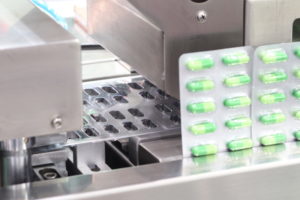 Contact Belt Technologies
What can metal belts do for your specialty packaging system?