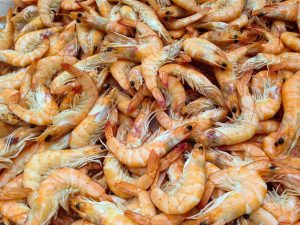 By Belt Technologies
In the United States, one in six people get sick, 128,000 are hospitalized and 3,000 die each year from foodborne diseases, according to the Centers for Disease Control and Prevention (CDC). Concern over contagious diseases continues to rise, with greater importance placed on prevention strategies in every sector of private and public life.
June 7 is World Food Safety Day, an initiative created jointly by the Food and Agriculture Organization of the United Nations (FAO) and the World Health Organization (WHO). Under the theme "Food safety, everyone's business," the campaign promotes global food safety awareness and calls upon countries and decision-makers, the private sector, civil society, United Nations organizations and the public to act.
Food Safety Is Our Business
Food safety is a shared responsibility. Everybody has a role to play—from farm to table—to ensure the food we consume is safe and will not damage our health. As major players in that chain, food manufacturers know the importance of maintaining hygienic processing to safeguard food safety, and the significant costs when they fail to do so.
One speck of food on a conveyer, no matter how small, that allows the growth of microorganisms, can quickly taint an entire production run. With current DNA mapping able to trace contamination back to its source, a food manufacturer's entire brand can take a huge hit from a recall or worse. The FDA Food Safety Modernization Act (FSMA) is changing the food processing industry by shifting the focus from responding to foodborne illness and foreign material contamination to preventing it.
Clean Conveyors, Safer Food
Conveyor belts are an essential part of food processing—long, complex systems that move lots of product with speed and efficiency. Keeping them clean is a top priority of food processors, as contamination can move at great speed before being detected. That's why stainless steel has become the finish of choice for conveyor belts in the food industry.
From meat and seafood to frozen pizzas and dairy products, stainless steel metal conveyor belts are hygienically superior to other belts for the cooking, freezing and handling of edible products. Versatile, durable and easy to design and manufacture for any food processing system requiring exceptional results, stainless steel metal conveyor belts prove their worth day in and day out.
Solid stainless steel conveyor systems do not require lubrication and do not outgas, eliminating the risk to product flavor. Furthermore, they do not fray or generate particulates that can contaminate food.
The solid, non-porous surface of endless metal belts resists bacteria and provides an overall cleaner surface area for transporting edible products. Thanks to their high temp and corrosion resistance, stainless steel conveyor systems are also easy to clean with common methods such as chlorine washes, high-pressure steam, high-pressure washes and more.
Stainless steel conveyor systems by Belt Technologies are designed for easy access, providing savings in facility maintenance and cleaning labor. In addition, we design and build them with your application in mind. Learn more about how our systems can serve the specific needs of your production. Contact us today.