TruTrack™ Pulley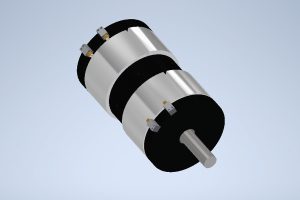 Available as a standalone product or as part of a conveyor system, Belt Technologies' TruTrack™ Pulley precisely automates belt tracking by using a segmented roller design that moves with virtually no friction along the shaft between two edge guides, improving the lifespan of the belt.
The segmented design of the TruTrack™ Pulley substantially reduces side loads on the belt, preventing damage to its edge and improving belt life in ways standard edge guides or flanges can't. The TruTrack™ Pulley is also manufactured in the United States of America.
Applications
The TruTrack™ Pulley can be used in multiple industries and applications.
Engineering Specifications
The specifications for the TruTrack™ Pulley are as follows:
 Belt Width
Speed
Load
Contact Us
Interested in utilizing the TruTrack™ Pulley in your manufacturing or production application? Reach out to our experienced team today or request a quote.
Learn more about the advantages of stainless steel timing belts.