By Alan Wosky, President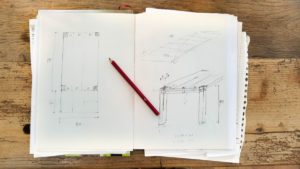 May is National Inventors Month, which was created to promote "the positive image of inventors and the real contributions they give to this world." At their essence, inventors are problem solvers. They see a need or problem and are driven to find a solution.
Problems? Meet Solutions
Our stainless steel belts are designed to address issues common with other belt types. For instance, HTD or flat neoprene belts generate particulate, making them problematic for food and pharmaceutical processing, something that doesn't happen with metal belts. In addition, metal belts do not require lubricants, do not generate dust particles, do not outgas, and can be sterilized, making them ideal for cleanroom environments.
As another example, unlike the links of a chain, a metal belt is a single element, so it doesn't generate any component friction that requires lubrication. This helps keep the system clean, as mentioned above, while also reducing system maintenance and improving reliability.
When it comes to making better products, we also take the environment into account. Our stainless steel products are made with recyclable materials and generally higher recycled content than alternative belts. Our stainless steel is actually made from 60–80% recycled material. Further, we recycle our metal scrap and use eco-friendly cleaning solutions where we can.
Solutions Created Just for You
Paying it forward, our products allow other engineers to enhance and improve the production of their own designs. The features and benefits of metal belts make them ideal for a wide range of applications, essentially serving any industry that relies on assembly lines and automated production systems.
Our experienced engineers use sophisticated technology and innovative processes to design and produce custom metal drive tapes, timing belts and conveyor belts to solve a wide range of automated manufacturing needs. They work with your engineers to create unique, metal conveyor belt components or complete conveyor systems fabricated to meet your exact specifications to maximize product throughput and quality.
For more than 50 years, Belt Technologies' steel belts have provided customers a more effective solution for transporting components, driving equipment, and producing and packaging food. Contact us to learn more about how we can put our custom solutions to work for you, during National Inventors Month or anytime. You can also download our Design Guide and Engineer's Reference for Metal Belts, which details the fundamentals of metal belt design and application.