Maintaining Safety Standards in Food Processing Applications with Endless Stainless Steel Conveyor Belts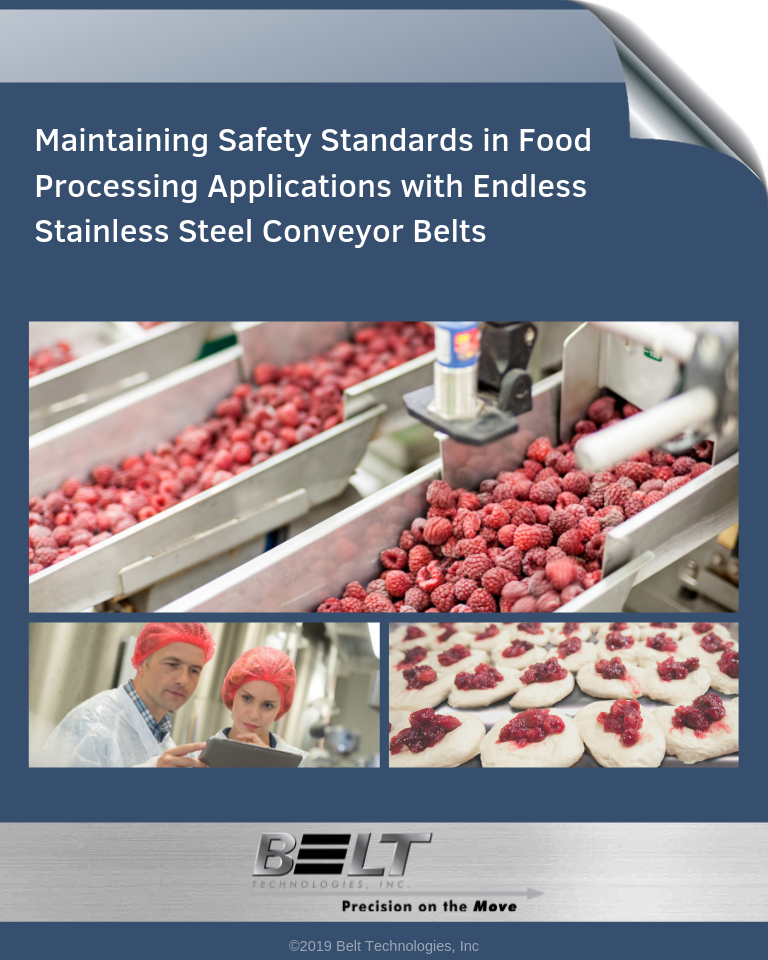 Endless stainless steel belts offer practical solutions to many of the challenges faced by the food processing industry. Explore the benefits and advantages of leveraging the natural properties of stainless steel in food processing equipment. Discover why stainless steel belts are an optimal match for food processing, food packaging, and other automated operations.
Topics include:
Comparison of belt materials in food processing scenarios
Compatibility of stainless steel with CIP and best-practice cleaning procedures
Use of metal belts in high- and low-temperature applications
Compliance with FDA regulations and recommendations
Stainless steel is optimal for the preparation, packaging, transport, and storage of processed food products. Stainless steel belts are resistant to microbial adhesion, and resist the warping and damage displayed by alternative belt materials during freezing, cooking, preparation, and packaging of prepared foods.