Metal drive tape donated to Lansdale Catholic High School helped the team outmaneuver its competition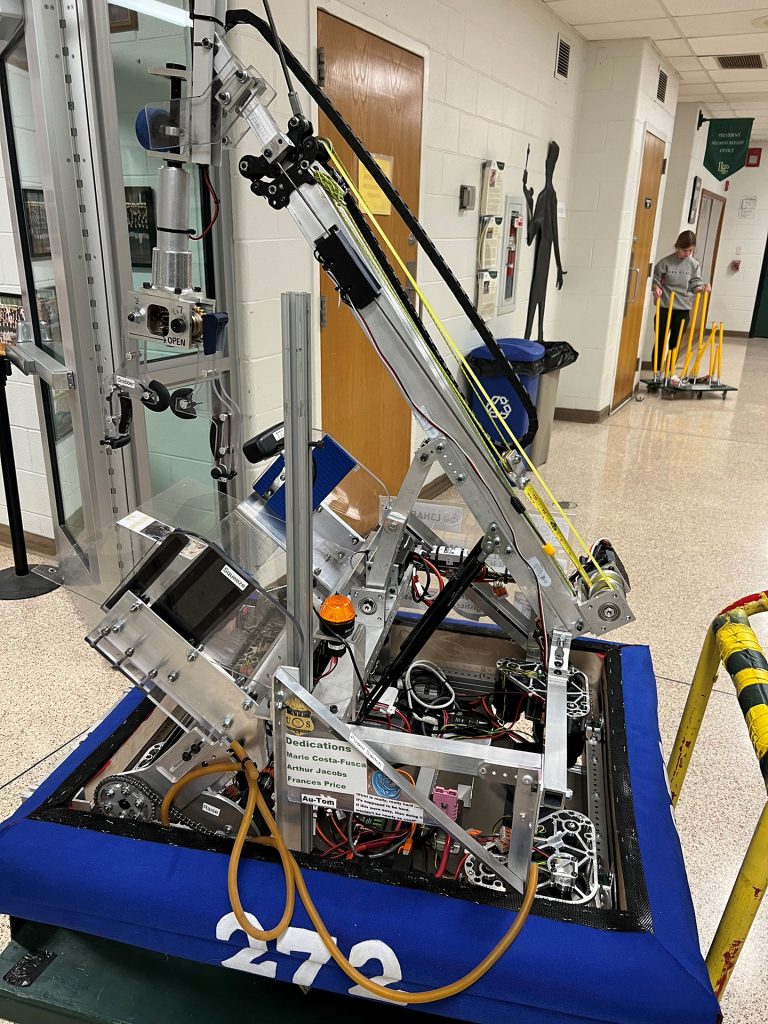 When the students on the robotics team at Lansdale Catholic High School in Pennsylvania needed a metal belt to perfect their robot for competition, they turned to Belt Technologies, Inc. Not only did the donated drive tape perform beyond expectations, but it also helped the team rank first out of 29.
"Our team recently competed in its second competition with a robot featuring the donated drive tape, and both the team and robot performed extremely well," said John Cross, president and CTO of ASI Drives, a corporate sponsor of Lansdale's team. "The team ended up with the top-ranked robot out of 29 other teams present, beating robots that had previously won at other competitions. We also won the 'Engineering Inspiration' award given to the team that inspired, helped and demonstrated strong engineering competence throughout the season."
Scott MacDougal, senior sales engineer at Belt Technologies, said, "We were excited for the opportunity to support these students and are so proud of their accomplishments. Growing and encouraging interest in STEM education is important to us. These students and others like them are the leaders of tomorrow."
Belt's PureSteel® metal drive tapes are made from the same high-quality stainless steel used in its endless metal belts.  Unlike metal conveyor belts, drive tapes are not endless; they are open-ended with anchor attachments at each end. They are frequently used in design applications that require accurate and reliable motion profiles, such as XY plotting assemblies for robotic arms and equipment. Stainless steel drive tapes are non-stretchable and offer a high strength to weight ratio and accurate and reliable motion.
"This is the best performance the team has had in 26 years of competing," said Cross. "All the students are very grateful for the donation and support from the folks at Belt Technologies."
Robot Demos:
Robot vs Other Robots: