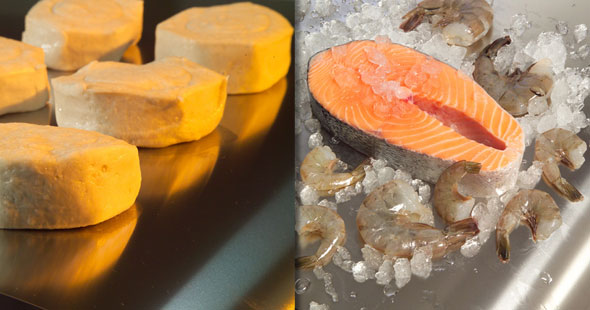 Belt Technologies, Inc. manufactures stainless steel conveyor belting that are an integral part of the freezing, heating, processing and conveying of food in a safe clean environment.
Stainless steel belts such as 316 and other alloy offerings are smooth and will not generate, trap or release particles that can be transferred to the product. Metal belts will not fray, require no lubrication, are corrosion resistant, chemical resistant, odorless and will not impart taste.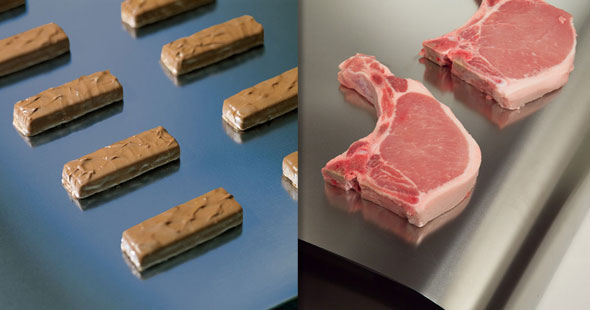 The sanitizing of metal belts to meet FDA and or USDA requirements can be accomplished using cold or heated high pressure wash, chemical sprays, and ozone or steam pressure. The flat, high impact resistant surface is inert, will not absorb bacteria and will release microbes during the cleaning process.
With excellent cold and heat transfer properties metal belts are used in freezing, cooking, baking and processing of seafood, meat, poultry, dairy (cheese) and snack foods. Stainless steel belts can be perforated for drainage or to increase temperature transfer. Additionally attachments may be added for placement indexing and coatings applied for greater release properties.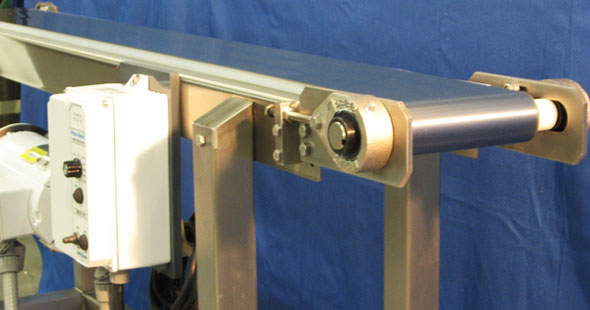 Key Features:
High Strength-to-Weight Ratio
High Impact Resistance
Cleanable and Durable
Excellent Thermal Conductivity
No Particle Generation
No Lubrication Needed
No Absorption of Odors
Inert – will not impart a taste to product
Applications:
Cooling
Freezing
Cooking
Baking
Packaging
Processing
Industries:
Meat
Poultry
Seafood
Baking
Chocolate
Dairy